St. Patrick's day is one of my favorite holidays of the year, besides Halloween that is, because I love breaking out my leprechaun costume.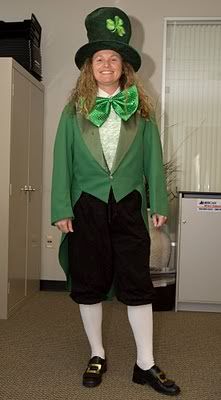 This year though, I'm curious what YOU do to celebrate St. Patrick's Day. Are you a fan of green beer? Maybe a corned beef and cabbage dinner party? Whatever it is, let me know via
Twitter
or
Facebook
.
I'll be retweeting and replying to messages and comments over the next few days to help spread the Irish spirit!